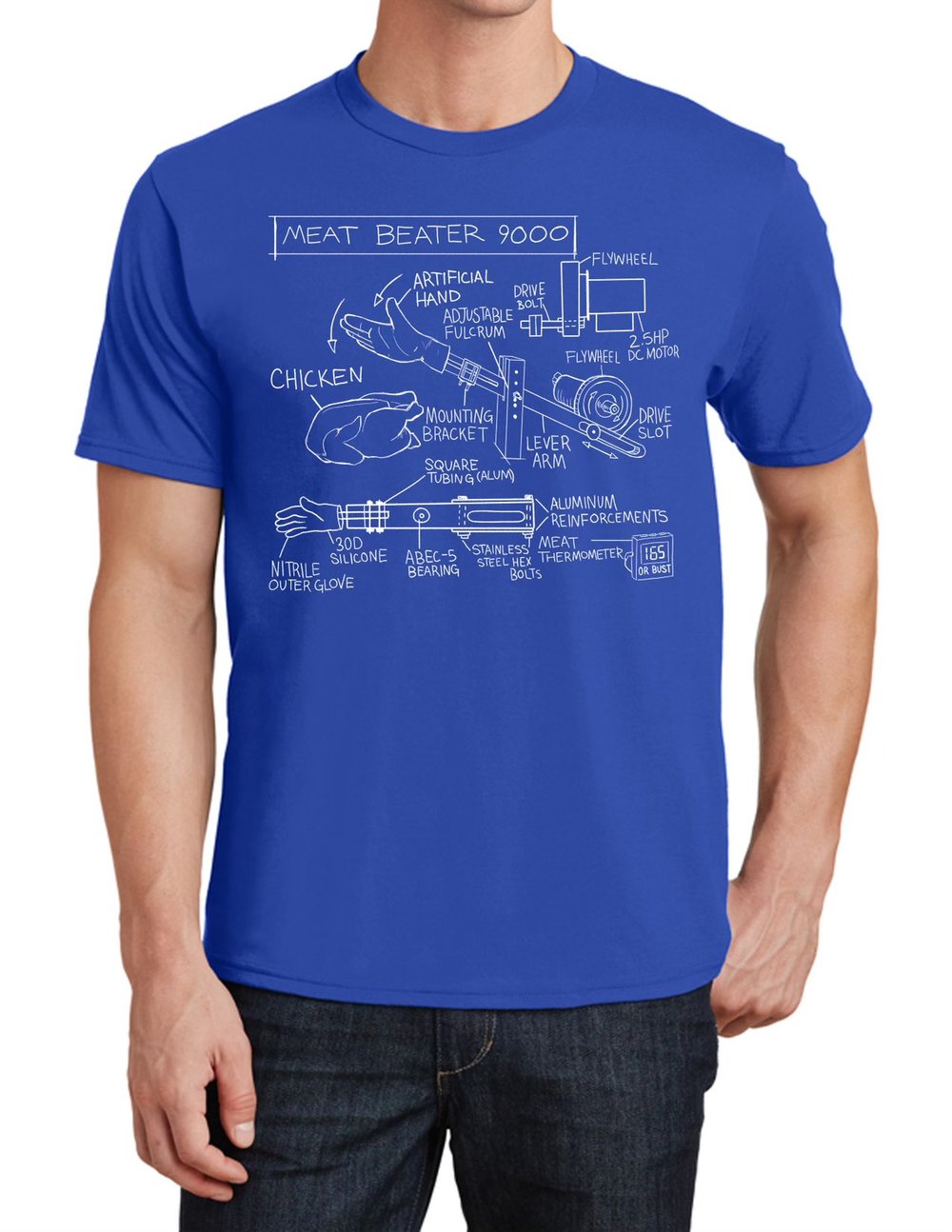 LIMITED PRE ORDER — HELP US FULLY COOK A CHICKEN WITH SLAPS! (Free domestic shipping!)
I have a plan for a new rig capable of fully cooking this chicken, but building it is gonna be expensive. The meat beater 9000 got destroyed in the initial tests, so it's gonna need to be completely redesigned and rebuilt. If we pull this off, I PROMISE I will eat the chicken.
By buying a shirt, you'll be directly responsible for helping me to make this insane idea a reality!
We're taking pre-orders on these shirts for exactly 24 HOURS ONLY, at which point they will NEVER BE AVAILABLE AGAIN! Once the orders are in, we'll start printing, and you can expect to receive your shirt in 2-4 weeks!
ABOUT THE SHIRTS:
Screen printed by hand in Columbus, OH on ultra-soft, heavyweight tees, my #1 goal in making these shirts is delivering a quality product to you.
I'm absolutely obsessive about my clothing, so when doing merch I refused to sacrifice quality or use a big-name merch company. By ordering from our site, you're supporting both small creators and small businesses alike. Thank you!
NOTE: Because this is a pre-order, all sales are final. In my opinion, the best quality control is just doing it right in the first place -- so we'll be sure to exceed your expectations.